wb8月新作のお知らせです。
アブストラクト調にアレンジされたパイソン柄をスポーティなダンボールニットにプリント。
エレガントなブラウスでもカジュアルなトレーナーでも様々なスタイルを楽しめます。
ポリエステル100%
オフとベージュの2色
Skirt ¥28,000 →ONLINEへ
wb new skirt. We arranged the python pattern abstractly. Printed on a sporty cardboard knit.
You can wear it with elegant blouse and casual trainer. We recommend you wear it in various ways.
There are two colors, off and beige.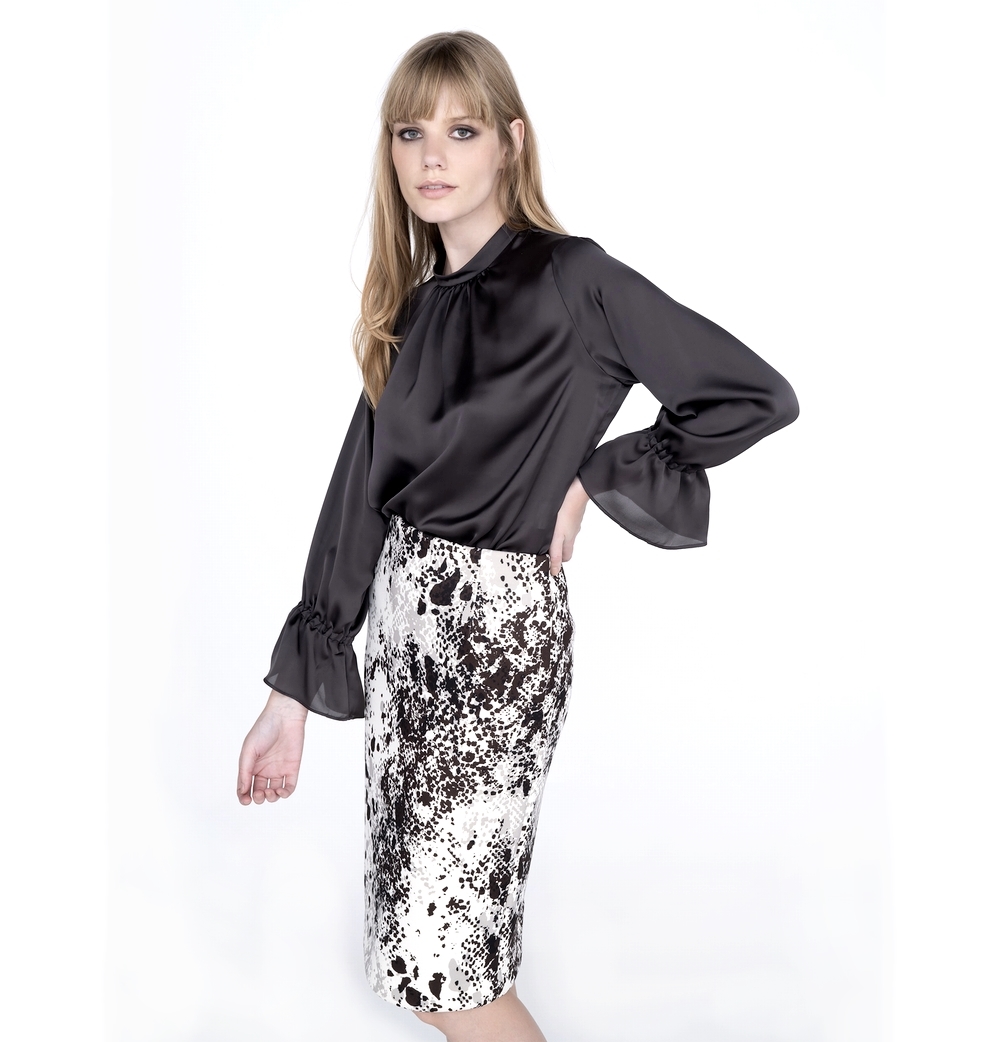 パイソンptをベースにwbロゴをコラージュしたブラウス。
モード感を備えたTシャツ感覚で着ることができるトップスです。

Blouse ¥24,000+tax →ONLINEへ

wb new python & logo printed blouse.
We have collage 'wb' logo on python pt material.It's a T-shirt-like blouse that can be worn cool.
There is also a trainer with the same print.